---
---
Dynamic, Creative & Solution Oriented ...
---

Years of experience in sports distribution, promotion, and product development means we can back our words.

More than a sports design agency, we equally develop our own brand. We speak the same language and understand our clients' needs & challenges.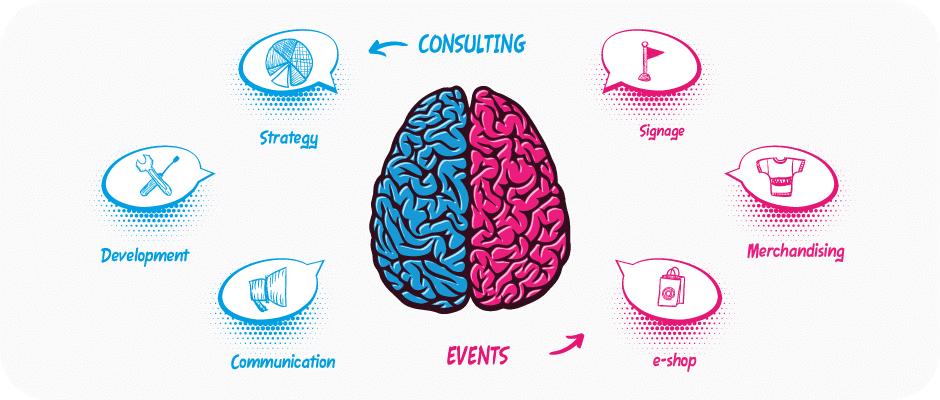 SportsVision offers innovative solutions in 2 main categories :

1) Sports product Design, Consulting and Product Management

2) Event Solutions : Turn key solutions for sporting event organizers.
---
---
Bringing Innovation Alive & Kicking!
Consulting
Whether a startup or confirmed business seeking optimization, we effectively assist in : determining the optimal business model, market penetration strategies, price analysis, positioning, and much more.
Sports Product Design & Development
---
Looking to develop shoes, technical garments, packs or accessories? We'll help define your products' technical traits, positioning, and price points. Detailed technical files ensure proper sampling. We also go beyond theory; As product sensitive & passionate high-level athletes ourselves, we'll make sure extreme testing validates each product before launching production.
Marketing
Having a great product isn't everything. We make sure your consumer knows this. We get the message across by choosing the best channel(s); print/digital media, merchandising, PR, athlete sponsorship, event/trade shows, etc. We'll also assist in creating captivating tools and visuals.
Client & Project References: We'll be delighted to share product developments upon request.
---
---
---
Innovative & Immediate Answers for Sporting Events
Signage/Communication
Whether it's defining or creating an event's logo/ID, or maximizing visibility with effective tools/signage, our graphics team ensures an event's success.
Sports Merchandising & Promotional Gifts
---
Unique and quality branded products capture participants' attention. We offer something different; sport merchandising products that are thought out and surprising. You'll benefit from a multitude of ingenious and practical solutions.
On Line Store:
The opportunity to sell your branded merchandising sports products online and increase recognition/revenues through our unique platform, Sport Event Shop. Let SportsVision design, create, and manage your online shop. Our administrative/logistics team ensures deliveries worldwide.
---
---
Proud to collaborate with :
---
17, rue de Montréal - 74100 Ville-la-Grand, France
+33 (0)4 58 00 13 21
contact(at)sports-vision.eu
www.sports-vision.eu